We're capping off Guest Post Week with some serious, serious food porn from my friend Meg of Landing Standing. WARNING: do not read this if you're hungry!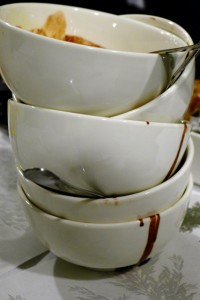 Stylish, fitted, incredibly stretchy, and comfortable.
These are just a few of the reasons why I love the pajama/jean hybrid pants called Jeggings.
Tony used to mock me back in the states for choosing to wear them 24/7 instead of regular jeans, but I like to think that he was just jealous that he didnít have the celebrity status of Conan O'Brien to pull them off himself.
I loved them back in the states, but I love them even more when I travel.† They are compact, light and do not wrinkle in your backpack.† Plus, because they are so stretchy, you can gain a couple of ìhappy poundsî while you are eating your way around the world and still fit into them.
But when your jeggings become tightÖ Well, then you have yourself a problem!
This snug jegging problem slowly creeped up on me when Tony and I were traipsing through Europe.† I have always been a healthy eater and exercise daily, so one morning when I had to suck a big gulp of air in to button my pants, I totally freaked.
How could this happen?!
After 5 minutes of thinking about all the food I had consumed in the past 4 months, I was no longer questioning these EXTRA happy pounds.
Hereís what actually ran through my head in those 5 minutes:
Paris
After 3 long months of hiking through The Andes Mountains, Patagonia, and the Inca Trail in South America, Tony and I arrived into Europe leanÖ†and HUNGRY. Our first stop on the trip wasÖ
Not only had both of us been dying to visit Paris (mostly for food purposes), but it was also our 2nd†wedding anniversary weekend when we arrived into the city.† In other words, it was time to CELEBRATE!
Being complete fat kids, Tony and I celebrated with lots of delicious French foodÖ And a lot of wine.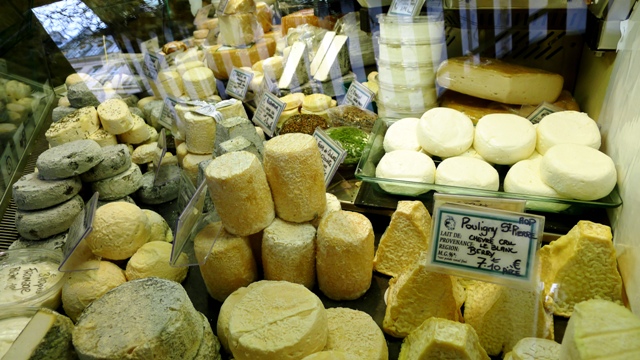 We stayed at the Hyatt Regency, which featured a gourmet French buffet for breakfast every morning.† And if you read my recent post on How To Dominate A Buffet, then you know that Tony and I are pros at buffets.† Every morning, we indulged on freshly baked baguettes, chocolate croissants, cheese plates, cured meats, yogurts, fruitsÖ the works.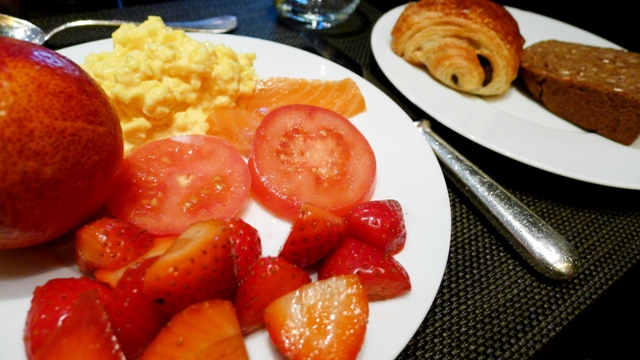 Since Paris was so expensive, we wanted to eat as much as possible for breakfast, so we could skip lunch altogether.
But instead of skipping lunch, we just replaced our lunches with chocolate.† I am a complete chocoholic, and Paris was my Mecca.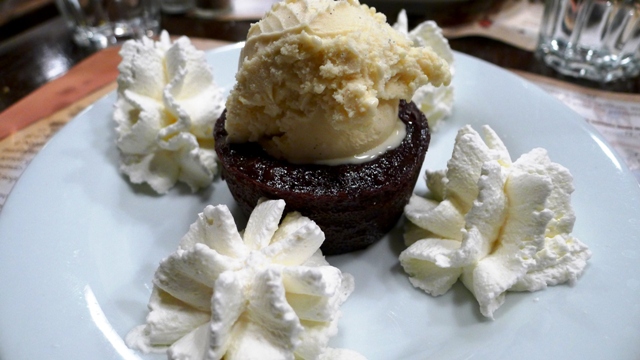 Throughout each day, Tony and I snacked on Nutella Crepes, ridiculously rich hot chocolate (Angelinaís has the best!), and anything in the chocolate family sold at the local patisseries.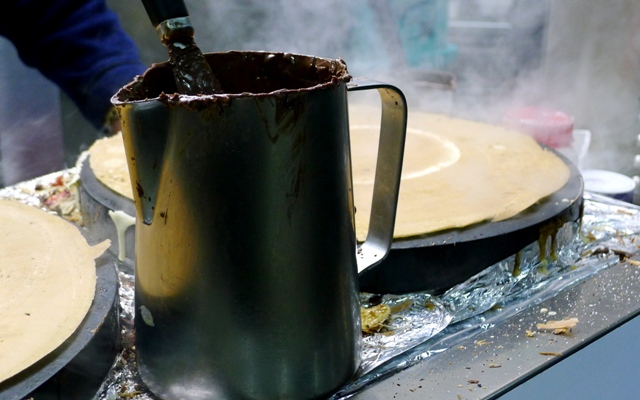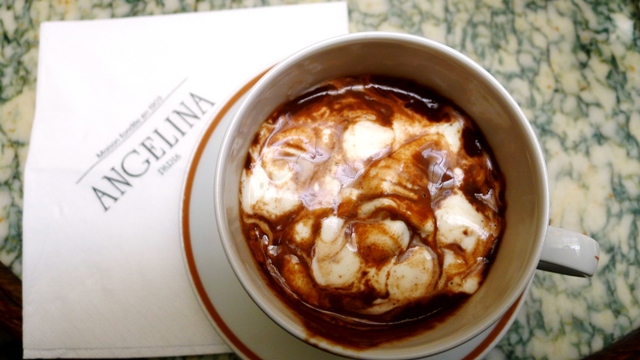 To end our fabulous anniversary weekend in the city of lights (and phenomenal food), we went all out on a big meal in Paris, only to come back to our hotel room that evening to discover that Tonyís parents had ordered us a celebratory gourmet cheese plate to our room at the Hyatt.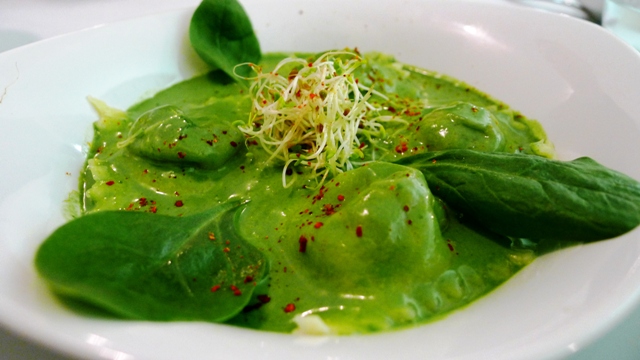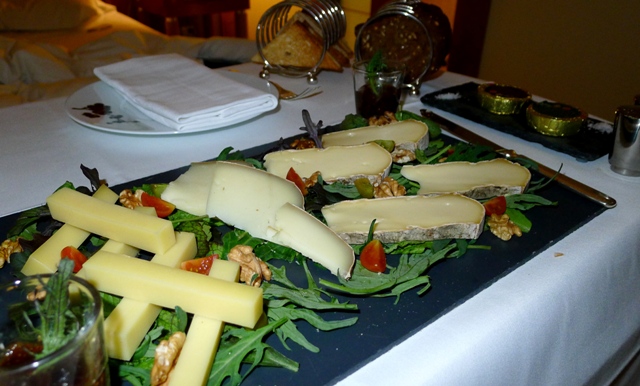 The cheese plate was big enough to feed an armyÖBut of course we devoured the entire thing between the two of us.
After pure feasting in Paris (and Normandy thereafter), my stomach was trained for our next stopÖ
Italy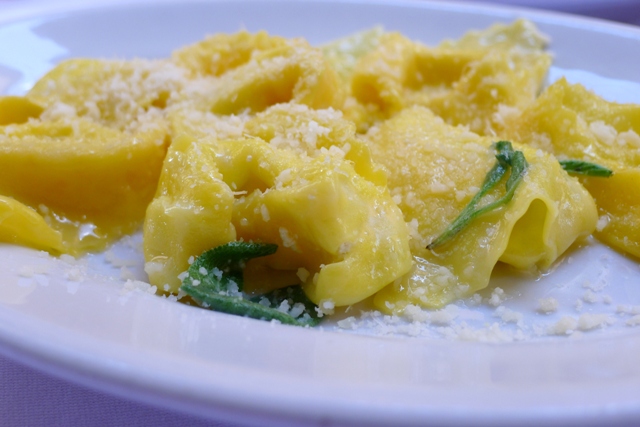 Our main purpose for visiting Italy was to attend the Travel Bloggers Unite (TBU) Conference in Umbria.† Both Tony and I had been to Italy before (Tony actually studied abroad for part of 2005 in Florence), so we knew what kind of food scene we were getting ourselves into.† But as high as our expectations were, TBU Umbria EXCEEDED them!
At TBU Umbria, every meal served from breakfast all the way to dinner was a buffet.† And these were no tiny buffets.† The buffets at TBU would span an entire ballroom and were stocked full of delicious Italian dishes.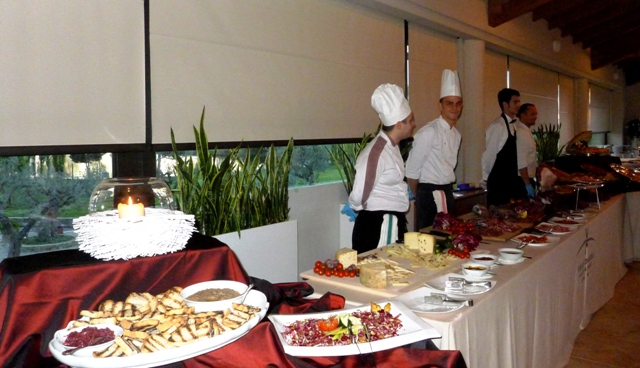 To make things worse, we also had open bars at each and every event that weekend… Deadly.
To feed my sweet tooth (and chocolate obsession), they had heaps of chocolate at every gathering and the breakfast spread was a straight rush of sugar to the headÖ but so very worth it!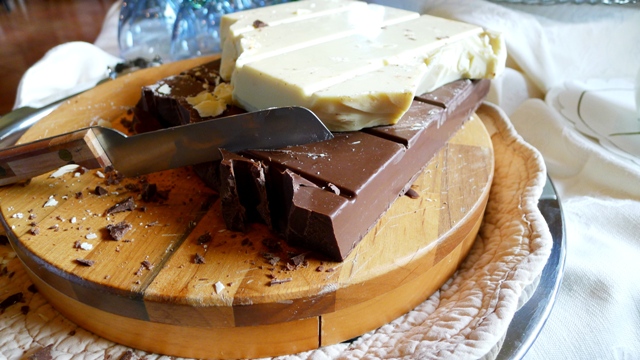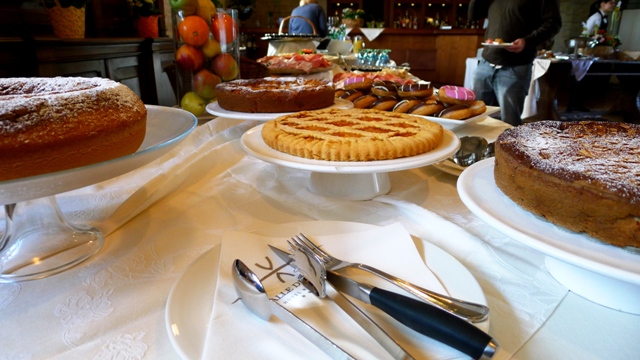 But the fun (and eating didnít stop there).† After three days at TBU Umbria, the delegates were placed on different two-day post conference trips touring around the region.† The one Tony and I signed up for?
Food, Wine, and Handicrafts
Are you the least bit surprised?
To our delight, our local tour guide, Fabio, was in the wine industry and was a true Italian Foodie.† The trip was very little handicrafts, LOTS of food and wine!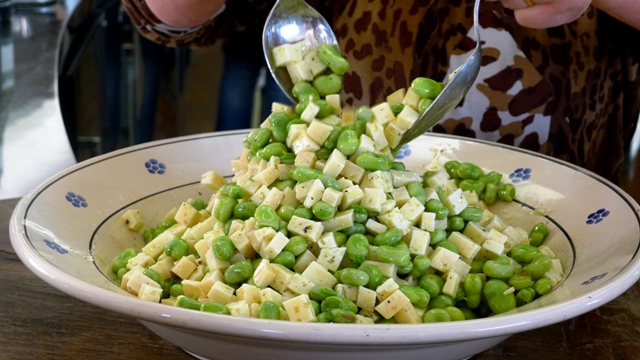 To kickoff our trip, we visited the†Terre Margaritelli Winery for a full blown (and delicious) tasting menu and wine tasting.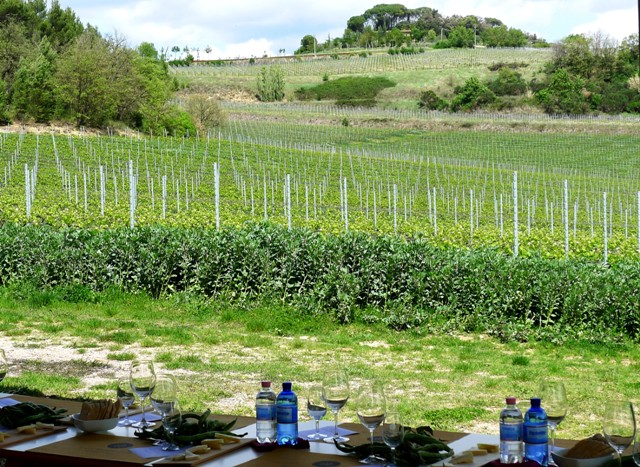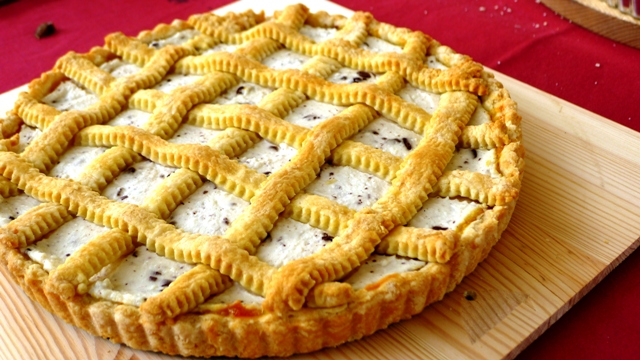 In this first winery alone, Tony and I probably consumed 9 glasses of wine… each.† But this was just ONE stop on our two day trip.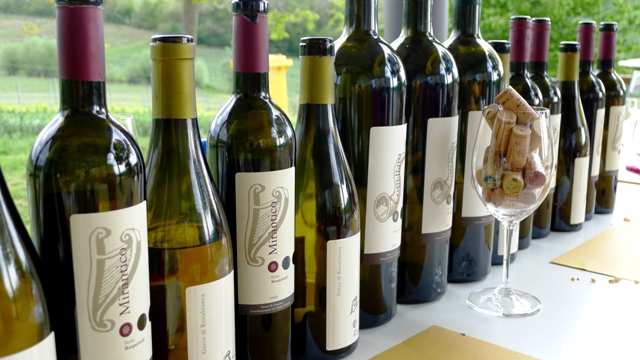 The rest of the trip was centered around giant feasts at village festivals, cooking classes, more wine tasting, more five- course tasting menus, dinners at Umbrian farmhouses, and even gelato making workshopsÖ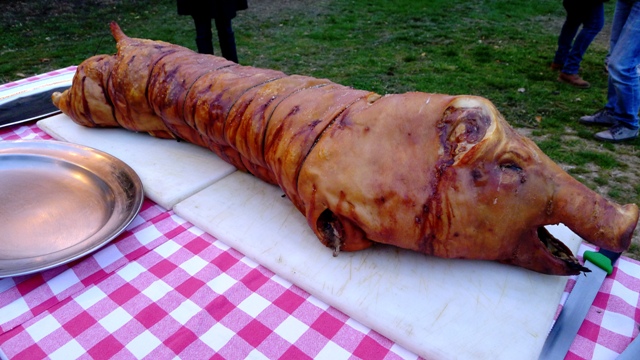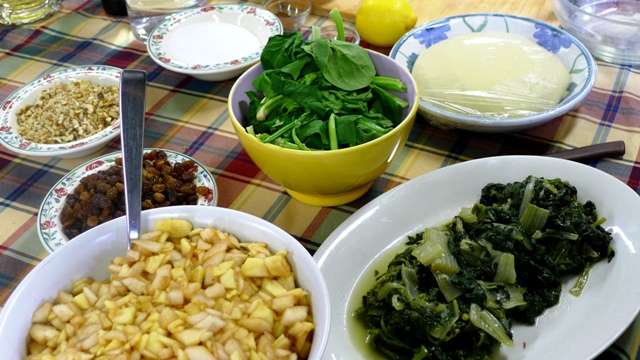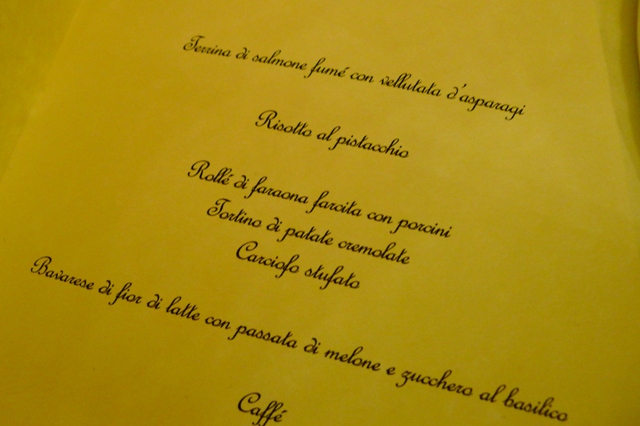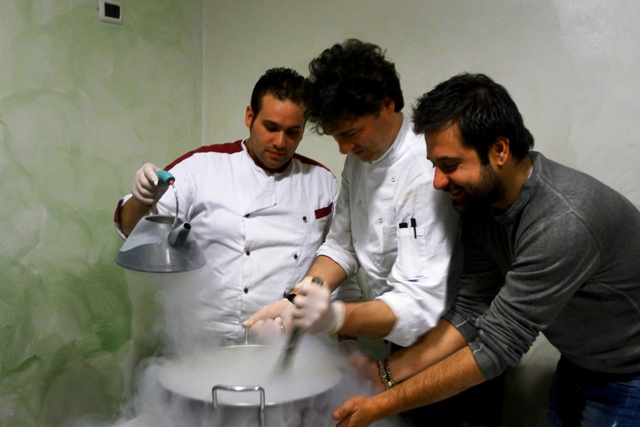 And I thought I ate a lot in France!!
After our Food, Wine, and Handicrafts tour, I thought my stomach could take no more!† But our friends, Ted and Bethany of Two Oregonians convinced us otherwise.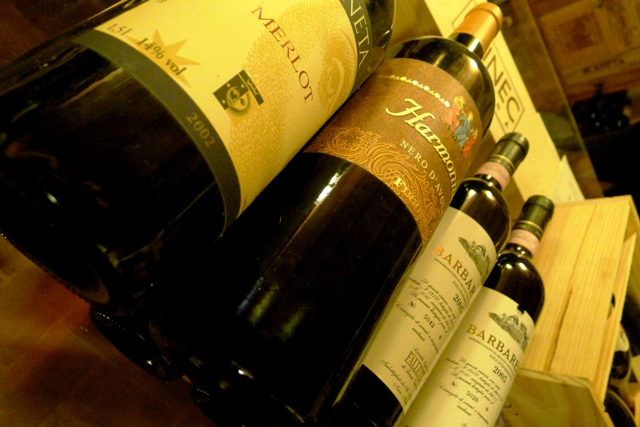 The day after our post-conference trip ended, we journeyed into the countryside to visit the Il Fontanaro Organic Farmhouse for a day of socializing, cooking, eating, and wine tasting with the owners of the farm, Lucia and Alina.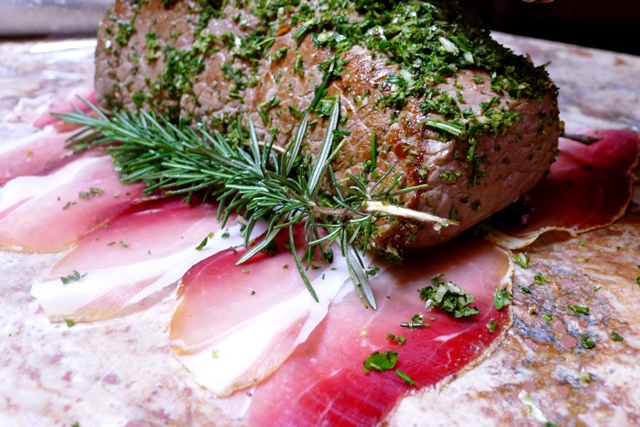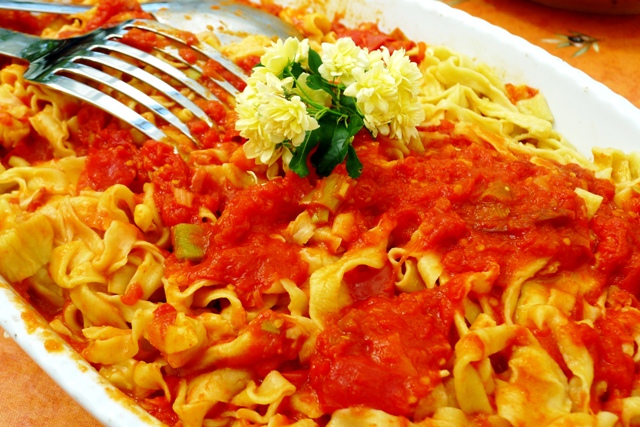 To this day, it was our favorite day on our RTW trip.† Once again, are you surprised?
After Italy, I was craving salad and I was hoping the next stop on our trip would be lighter on my stomachÖ
Croatia
Wrong again! In Croatia, there is a huge Italian influence and the food and wine is just as goodÖ And bad all at the same time!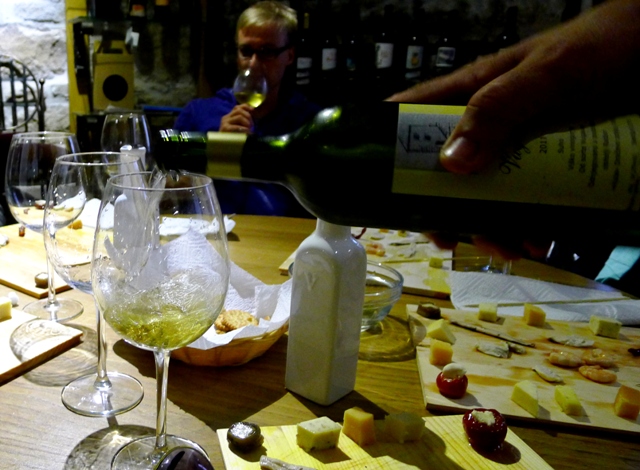 Tony and I love participating in cooking classes, so we immediately hopped on the opportunity to attend a private all day cooking class where we whipped up a feast with our lovely host and chef, Tatjana.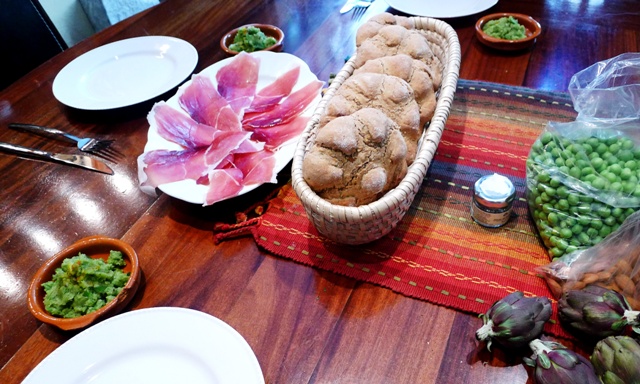 Not only was the food to die for (and cheap) in Croatia, but this country also had the best ice cream bars on the planetÖ No joke.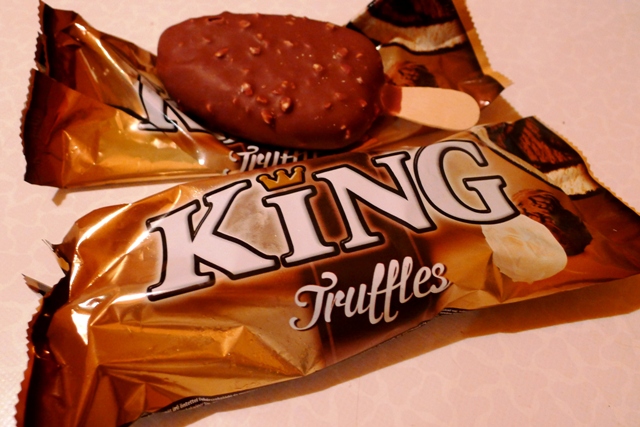 If you ever come across King Truffle Ice Cream Bars on your travels, buy one EVERY SINGLE DAY (Just like Tony and I did).
After our journey to Croatia and a brief trip to Istanbul to visit family, Tony and I headed back toÖ.
Italy (again)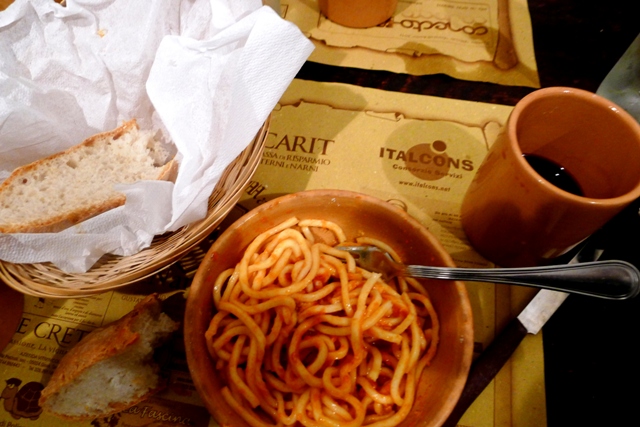 Can you tell how much we love this country?
Our second around to Italy, we did volunteer work (through WWOOF) for 2 weeks on the organic Tuscan farm, Barbialla Nuova. Despite all the manual labor that we did for 5 hours each day, we more than ate back all of our hard burned-off calories.† The food at Barbialla Nuova was fresh from the farm and DELICIOUS! Because of this, our cooking (and portions) was taken up a notch and we ate like kings for the two weeks we were there!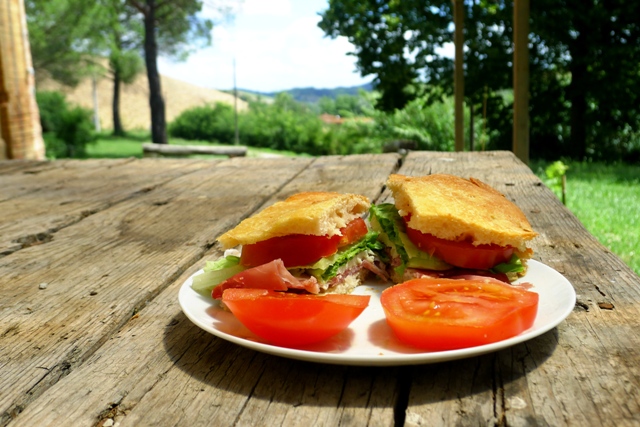 During our stay, we also feasted on Tuscan lunches with the guests of the farm, had homemade pizza nights with the other employees on the farm, and had numerous barbeques where we grilled up fresh meat from the local butcher or from the farm itself.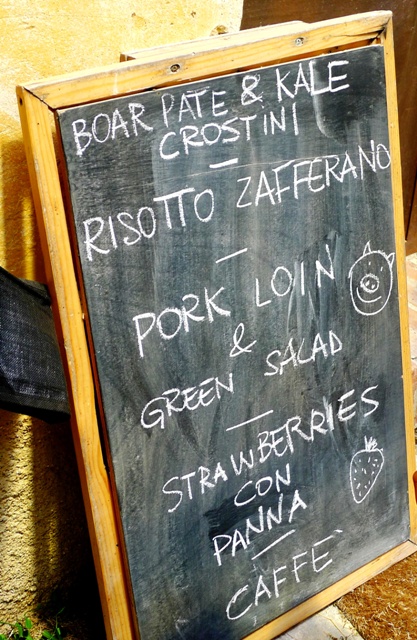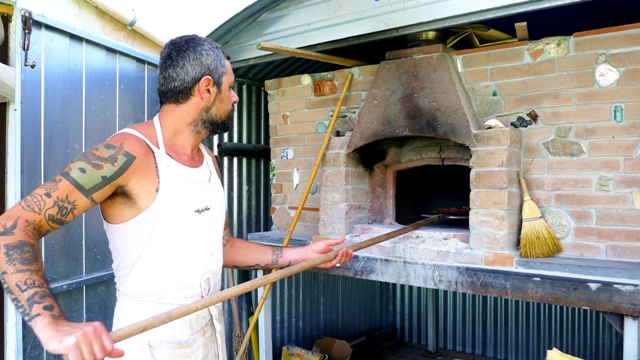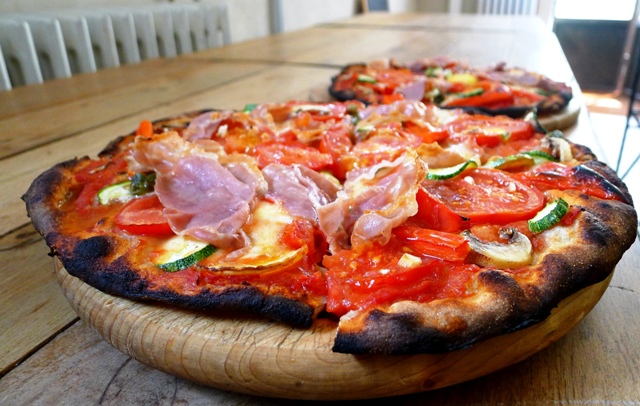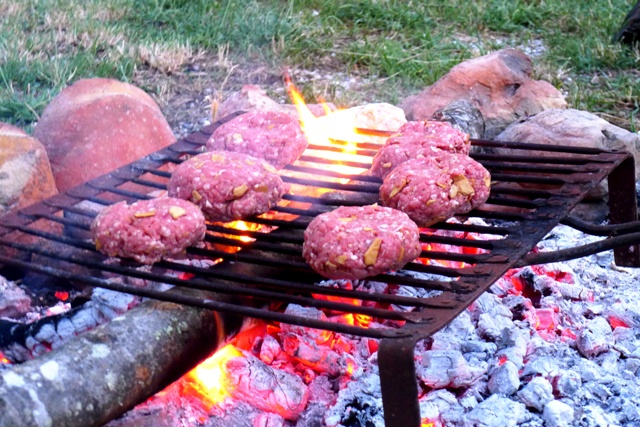 After working and eating plenty in Tuscany, we were off to our final destination in EuropeÖ
Berlin
I had zero expectations of the food scene going into Germany.† I am not big on Wienerschnitzel and I didnít have any desire to explore the German cuisine.
So you can imagine my shock when the food in Berlin was amazing!
In all fairness, we didnít really eat that much (or any) German food during our stay in Berlin.† Berlin has such an incredible international food scene, that we frequently feasted on Kebabs and Turkish food galore (Sidenote: Berlin has the largest Turkish population outside of TurkeyÖ Fact.), ate delicious Korean BBQ at our favorite local restaurant, and had some of the best pizza outside Italy.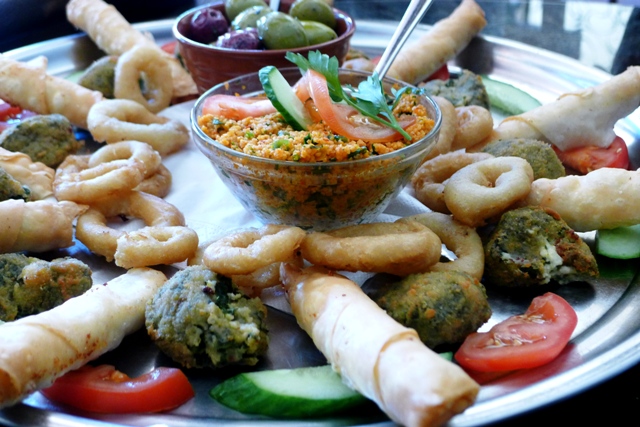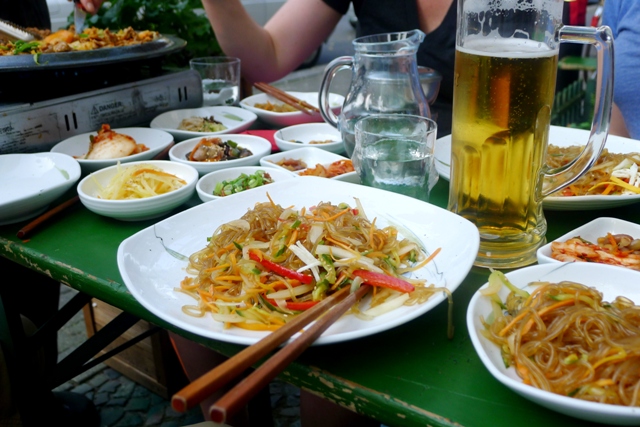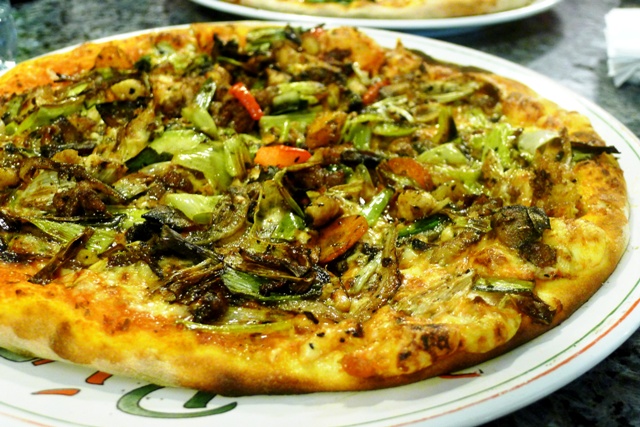 Berlin also had a great brunch scene in BerlinÖ something that I dearly missed from the states.† Every Sunday, we filled our bellies with all the American classics ñ Pancakes, bacon, Huevos RancherosÖ all the good stuff.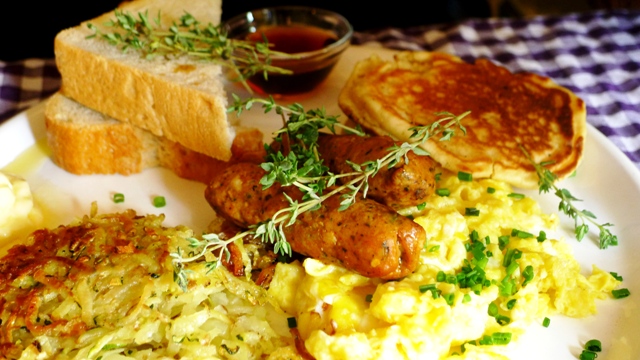 To make things even worse for the poor elastic on the wasitband of my jeggings, the food in Berlin was served in large portions and was dirt cheap!† Tony and I would frequently visit our local market and dine on huge steak meals for under $10Ö It was too good to be true!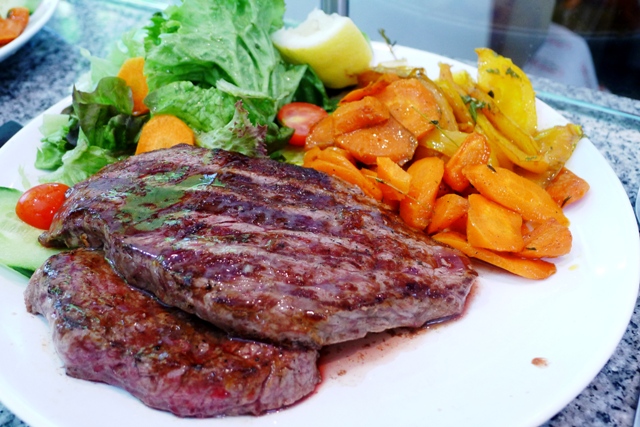 In the 4 months that we traveled through Europe, I ate phenomenally and I do not regret one bit of itÖ. despite my jeggings getting a little snug.† But after all the food I just described, can you blame a girl?
Disclaimer: I currently fit into my jeggings just fine now. In case you were worried.
Your Turn: Have you ever been to Europe? What were your favorite dishes from your travels?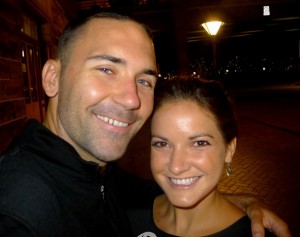 Author Bio: Meg Rulli writes with her husband, Tony, for the blog LandingStanding. ìCarpe diemî is her favorite cliche and also her motto. Meg is a high-energy girl that loves being active (and the naps that follow), spending time outdoors, and eating (A LOT).
Meg and Tony left their jobs in January 2012 to go RTW and try out this location independent thing. They are aspiring entrepreneurs & digital nomads that blog about travel, food, and all things ridiculous.